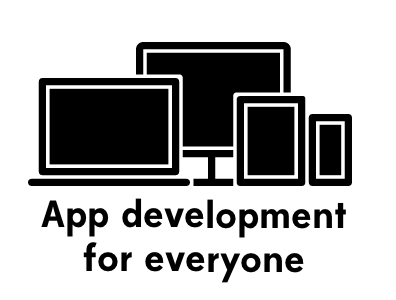 Have you ever wondered how all those apps get onto your Phone? Someone has to program them! Steve jobs said in a 1996 interview: I think everybody in this country should learn how to program a computer. Do you agree with Steve? So what is programming exactly? What do you need to create an app that runs on your iPhone or Android device? If you have little or no experience in programming, live in Berlin and want to get into app development, my free training might be for you!
What is app development for everyone?
App development for everyone is a free training that I organise via a meetup. During this training you learn how to program with technologies like Javascript, Python and C#. It doesn't matter whether you are a beginner or have some experience and want to brush up your skills. You will learn the basics about programming languages, platforms, variables, loops, datatypes, statements and expressions. While learning these basics, we will slowly build an app or game together!
Register for this free training at meetup.com
Is it free?
Yes. I started programming in 1984 and cannot remember a time since without working with computers. I truly love programming and like to share my knowledge with everyone who wants to learn, so this training is free.