Cross platform development with C#
On 15 july 2014 me and my colleague Chris talked about cross platform development at the developer week 2014 in Nürnberg.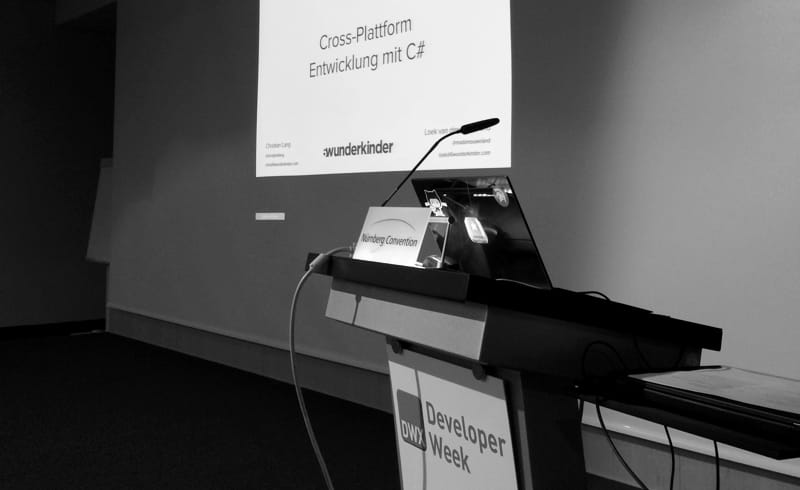 Universal apps
In our talk we focused on the Microsoft platform and showed a demo how to add a windows phone project to an existing Windows 8 project. We used the (in april 2014 announced Universal Apps) to achieve this

Find the code on github.
Grüsse aus Berlin!