Visual Studio on a Windows 10 laptop
Let your laptop run all updates. Tip: if you reboot windows, it will offer to run available updates.
Download and install Visual Studio 2017 Community Edition for Windows
Check the box on '.Net Desktop development':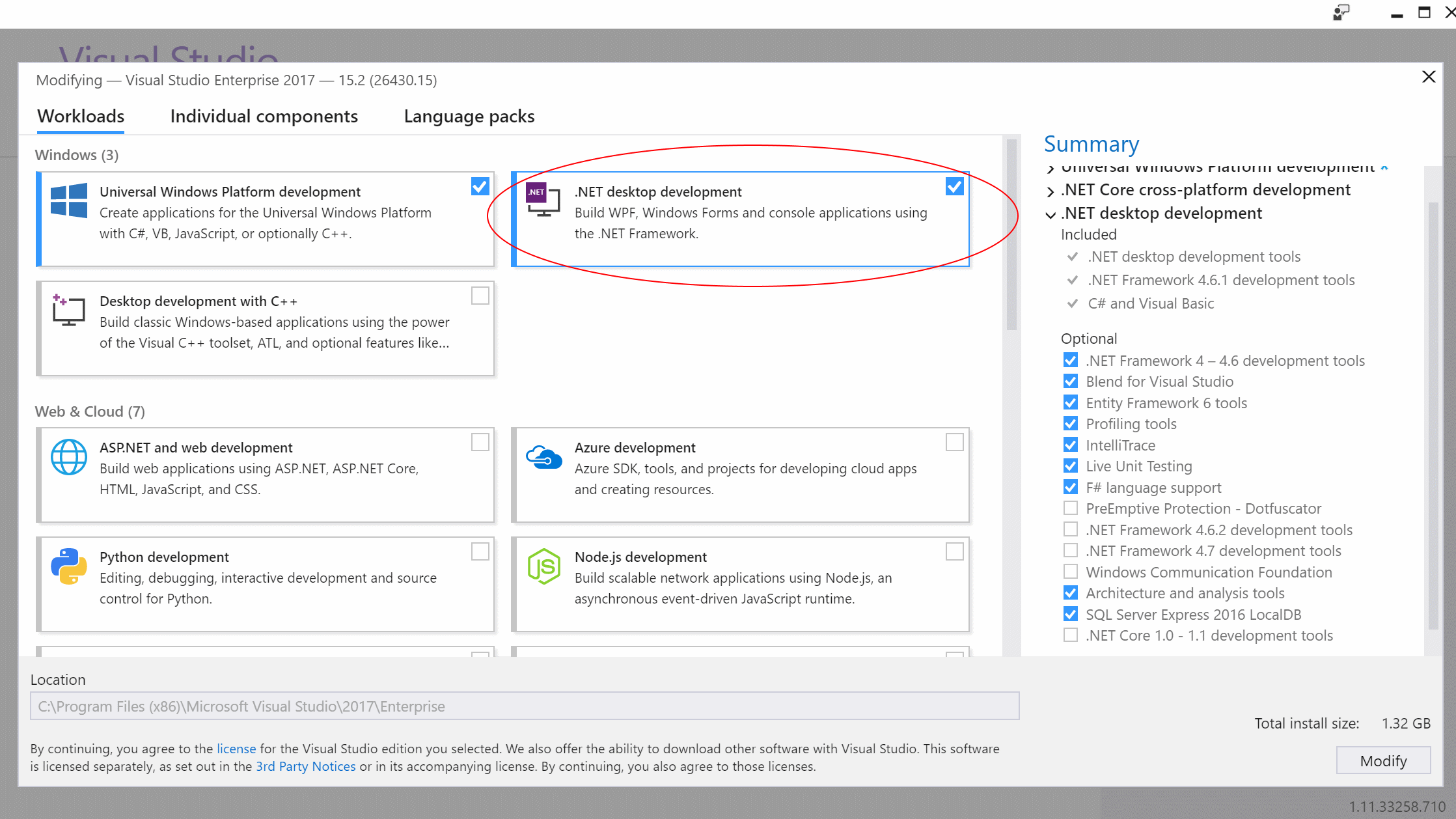 You are ready to create your first program! See you at the meetup!